We Do Everything. Outside.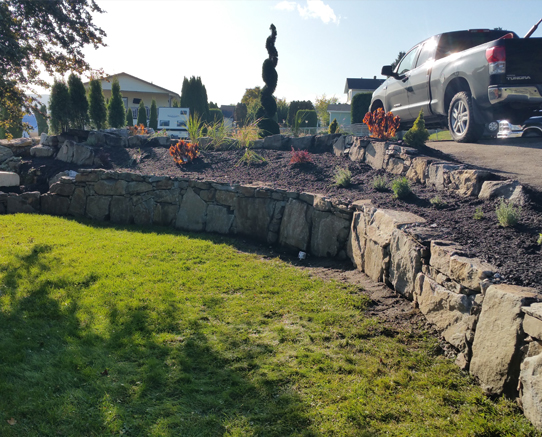 Fuller's Landscape Co. The BEST Retaining Wall Contractors in Kelowna!
If you're looking for retaining wall contractor's in Kelowna then look no further than Fuller's Landscape Co. We build and repair retaining walls for homes and businesses located all throughout the Okanagan. Our specialty lies within building rock walls with locally sourced and quarried stone, which make our walls extraordinary. 
Not only do our rock walls stand out as a landscape feature, they also blend in seamlessly with the natural surrounds of the Okanagan. So, whether you're looking to repair an old garden wall or you're just getting started with a new home – Fuller's can help add value to your home.  Fill out our contact form and we will be in touch to deliver a FREE estimate for your retaining wall project!
At Fuller's Landscape Co. our mission is simple – we want to be the number one choice for anyone looking to hire retaining wall contractors in Kelowna!  Quality and detail are poured into each and everyone of our landscape projects.  We pride ourselves on using the best materials and taking our time to do the best job, so that our customers are never hesitant to offer a referral. Our biggest accomplishment is in the ooooohs and ahhhhhhs that your neighbours give to a freshly completed landscape by Fuller's.  Get the name your neighbours already trust – hire Fuller's today!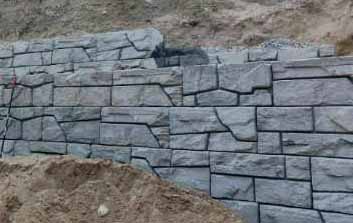 Verti Block is taking Kelowna by storm! These engineered solutions provide all the strength and durability without the extra weight that slows down installation! Read more about getting a Verti Block wall for your home or commercial landscaping development projects today!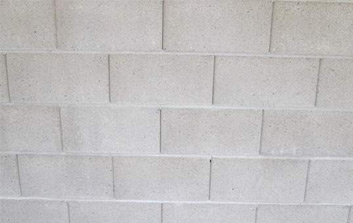 Concrete block retaining walls are a great way to control erosion, add planting beds, create an ideal patio area or flatten a hard to mow spot. Concrete block walls are long lasting and fairly easy to install. They are also reasonably priced and are available in a variety of colors and textures.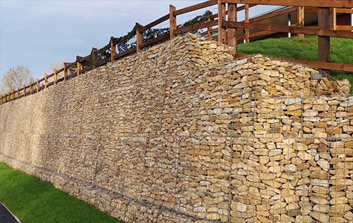 Gabion retaining walls give an old world feel to any landscape. Many agri-tourism operations in Kelowna are opting for these inexpensive, resourceful walls when they hire a retaining wall contractor. Walls are made from stacked stone gabions tied together with wire.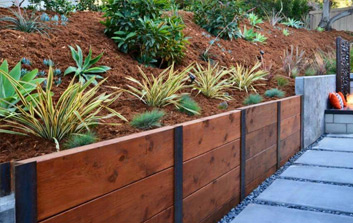 Wood retaining walls are another popular choice for homeowners who are searching for a natural look for their yards. Wood requires yearly maintenance in order to preserve it's quality and integrity. They are built using pressure-treated wood with a rating of .40 or higher.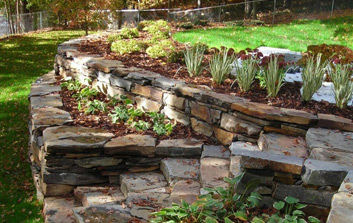 Natural stone walls are our specialty! We are the number one choice in Kelowna for retaining wall contractors due to our success with natural stone. We work with stone quarried from our local mountains such as the steely grey and blue Kettle Valley Granite and sandy Mountain Ash!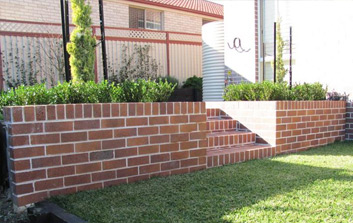 Brick is a very classy choice for a retaining wall finish. We use brick as a veneer at Fuller's ensuring that the core wall is strong enough to function. Using brick as a veneer is a lot more cost effective and sustainable. Brick walls are elegant and we can apply a variety of pattern or colour.
GET A FREE ESTIMATE FROM KELOWNA'S
FAVOURITE RETAINING WALL CONTRACTORS!