Colonial Wallstone Retaining Wall
Colonial Wallstone Retaining Wall
Colonial Wallstone is a great accent wall for all types of gardens or outdoor areas. Retaining wall specialists recommend this type of wall as its thin to medium height stones, darker colors, and weathered appearance, make it fit with any type of property.
Pros of Colonial Wallstone
According to most
local retaining wall builders
colonial wallstone is great for tight, clean faced walls. These walls work for many types of walls like water features, outdoor kitchen areas, gardens, pools and spas. You will definitely achieve a clean and crisp look to your yard with this type of retaining wall. Colonial wallstone is quite inexpensive and does not require any glues or concrete to install.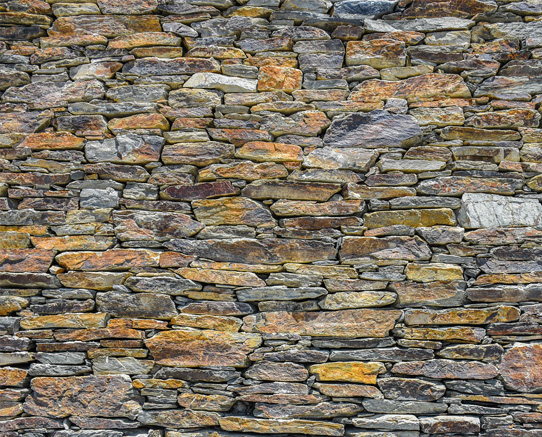 The first thing you'll need to do is determine the location of your wall, as well as the height and length. Then you'll want to establish the face of your wall by hammering 2 pieces of rebar into the ground, one at each end. Tie a piece of string from one end to the other, and use a line level to make sure it is level.
Next you will want to dig out the trench for the first step, generally to a depth of 6 inches. Prepare the premixed concrete according to its directions. The pour the concrete into the trench and smooth it out with a metal rake.
Place the first stone into the footer, while making sure the front is flush with the face of the wall. The top of the step should lean forward just a bit to allow water to drain off.
Now you can start building your wall. Most
residential retaining wall contractors
will tell you to begin with the corner stones. Then start setting down your face stones between the corner stones. It is also recommended that you lay a tie-back stone every 3 to 4 feet for additional stability. Keep laying your stones until you have reached the desired height. For the final level of your wall you can lay down some cap stones if you would like.
Colonial Wallstone retaining walls are the perfect wall for adding some character to lots of features in your yard. They are cost effective and one of the easiest walls to install. If you are interested in building one of these walls look online for
retaining wall builders near me
for any questions you may have. At Fuller's Landscaping Company we would be happy to offer any advice or help you may need.
Contact us to get a free quote on a Kelowna brick retaining wall.